---------- Forwarded message ----------
From: "Margo Wootan" <
actionalert@cspinet.org
>
Date: Jan 15, 2015 11:53 AM
Subject: Wendy's Drops Sodas from the Kids' Menu
To: <
mark@rauterkus.com
>
Cc:

Dear Mark,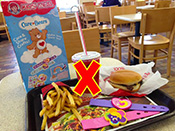 For more than a year, CSPI supporters like you have asked Wendy's to drop soda from the children's menu.  I have good news to share: Wendy's heard your concerns. 
Wendy's no longer includes soda in its children's meals or lists it on the kids' menu!
Soda is a leading promoter of obesity, diabetes, and heart disease.  Soda and other sugary drinks are the largest source of calories in children's diets and provide nearly half of their added sugar intake.  However, most major restaurant chains continue to push soda through their children's meals.  That's why CSPI and our coalition partners at MomsRising and the Interfaith Center on Corporate Responsibility have been urging restaurants to stop promoting sugary beverages as part of meals for young children. 
Thank you for helping to make this change happen.  It is a good reminder that companies can and will change, but only if companies hear from you.
Please join us in thanking Wendy's for taking this step to support parents' efforts and children's health.
Soon we'll be in touch about urging Burger King, Applebee's, and IHOP to drop soda from their kids' menus too—stay tuned.
Warm regards,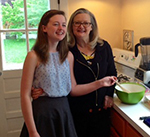 Margo Wootan, D.Sc.
Director, Nutrition Policy
Center for Science in the Public Interest
P.S. – CSPI takes no money from companies or the government.  We rely on the generosity of supporters like you to achieve victories for children's health.  Please click here to make a donation today.
Unsubscribe
cspinet.org